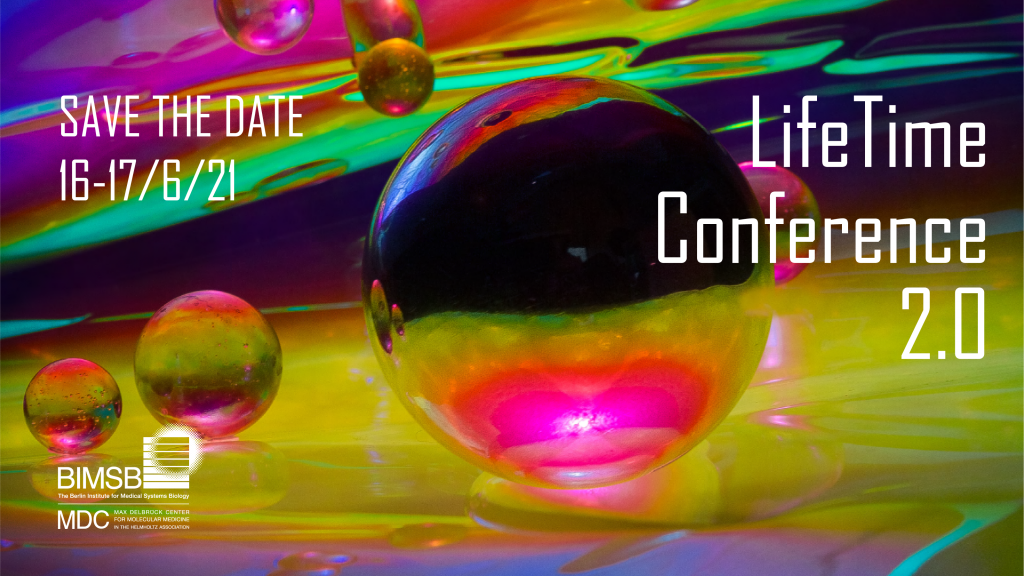 SAVE THE DATE! LifeTime conference 2.0 June 16-17, 2021
On behalf of the LifeTime community, we are delighted to announce the LifeTime Conference 2.0 on June 16-17, 2021. This second meeting about cell-based interceptive medicine brings together an exciting selection of international speakers, including selected short talks from abstracts. Moreover, the event will be conjoined with the annual Berlin Summer Meeting on June 18th, organized by the Berlin Institute for Medical Systems Biology (BIMSB) at the Max Delbrück Center for Molecular Medicine (MDC) – this year's topic: "Innovative RNA".
Join us for an inspiring three days as we explore recent developments towards LifeTime's goal of tracking, understanding and targeting cells for treatment of diseases.
The events will be hosted by the MDC with the support of Single Cell Omics Germany (
SCOG
), a network funded by the Federal Ministry of Education and Research (BMBF).
Due to current restrictions, both the LifeTime Conference 2.0 and the Berlin Summer Meeting 2021 will be virtual meetings.
However, if circumstances allow, we hope to switch to a hybrid mode.
We will keep you updated!
Information about registration, abstract submission and the detailed program will be announced shortly on our
website
and
Twitter channel
.
We are very much looking forward to three days of excellent science, fruitful discussions and your contributions!
Sincerely yours and stay healthy,
Nikolaus Rajewsky & Geneviève Almouzni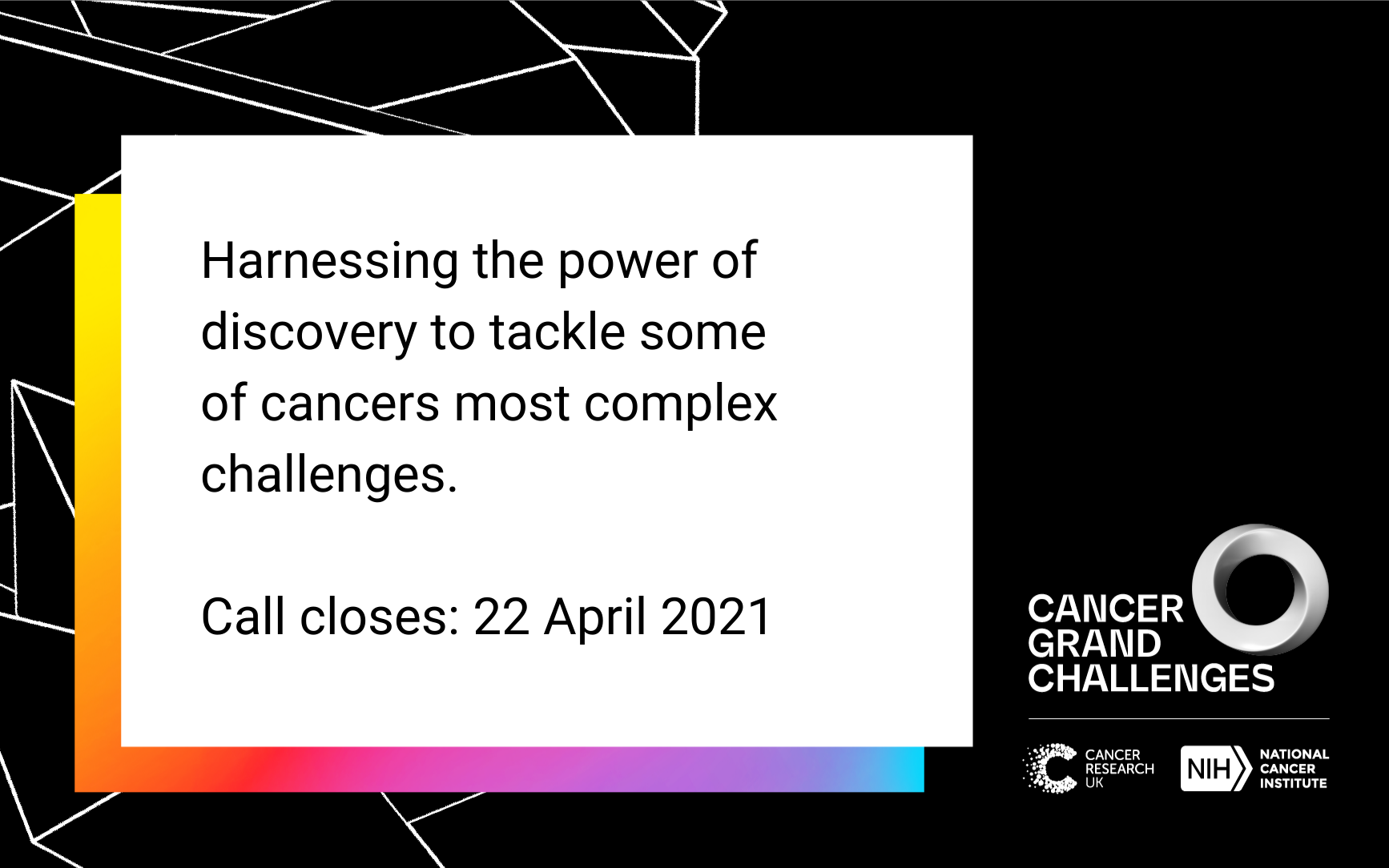 Cancer Grand Challenges: Dare to take on some of the most complex challenges in cancer
Cancer Grand Challenges is a global funding platform founded by Cancer Research UK and the National Cancer Institute. Through a series of £20m (c.$25m) awards, Cancer Grand Challenges is giving international teams of researchers the freedom to think differently, act creatively and explore truly innovative science to take on complex questions in cancer.


Nine new challenges are now open for applications.


Thinking of submitting a proposal? Please contact the LifeTime Office, we are happy to provide you with a letter of support and discuss with you how LifeTime could be a part of your project.
Call closes: 22 April 2021

Survey on

EMBL-EBI's open data resources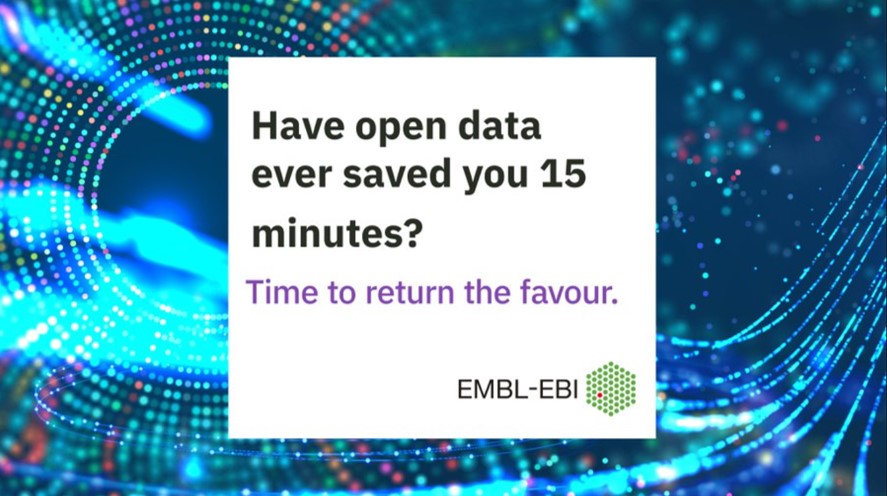 EMBL-EBI Value and impact survey
As science advances, the technology and the data infrastructure enabling it must change to respond to the growing needs of the scientific community. EMBL-EBI turns to those of you who use their data resources to power your science, and asks for your help in shaping the future of open data.
Please fill in the EMBL-EBI impact survey, which aims to give a clear indication of the value of open access resources hosted by the institute.
If the resources have ever saved you 15 minutes, it is time to return the favour.
The survey closes on 31 March 2021.
Job offers
Postdoc Position in Marr group at Helmholtz Center Munich
The group of Carsten Marr at the Institute of Computational Biology (ICB) at the Helmholtz Center Munich is looking for a Postdoc for deep learning and mathematical modelling in hematopathology.
W3 Professorship in Genetics at Saarland University
The Professorship in Genetics is part of the Faculty of Natural Sciences and Technology. The person appointed to this professorial position is expected to pursue research activities that strengthen existing and future core research fields and integrated research networks at Saarland University and at neighbouring research institutes such as the Helmholtz Institute for Pharmaceutical Research in Saarland (HIPS) and the Leibniz Institute for New Materials (INM). They are looking for an individual with an international reputation in the field of genetics, preferably with a strong interest in the genetics or epigenetics of mammalian cells (mouse and/or human). A research focus on single cell sequencing and an interest in researching functional genomics including metabolic processes and/or signal processing would be desirable. The successful candidate will also be responsible for managing the university's well-equipped laboratory mouse facility. The holder of this professorial chair will be a member of both the Department of Biosciences and the Center of Human and Molecular Biology (ZHMB). The university encourages and will support collaborative interaction with the Center for Bioinformatics (ZBI), the Center for Biophysics (ZBP) and the Faculty of Medicine. The successful candidate will teach genetics to students on the Bachelor's and Master's degree programmes in Human and Molecular Biology. The university anticipates that the successful candidate will also contribute to teaching activities in neighbouring disciplines within the natural sciences.
Update from industry
New industry supporters

Surflay Nanotec GmbH
was founded in Berlin in 2008 and is happy to be part of the LifeTime community.
They are experts in the areas of functional surfaces, nanoscale coatings, polymers and microsensors for pharmaceutical, biotechnology and chemical companies. Surflay offers optical pH, T and oxygen microsensors in a
size
range from 300 nm to 10 µm to detect changes at cell level
with high spatial resolution
. Their in-house developed technology "WhisperSense" complements their range for cell analysis. With WhisperSense, it
is
possible to perform quantitative and spatially resolved determination
of released proteins, peptides, DNA or RNA
within a cell culture or organ-on-a-chip approach.

Singleron Biotechnology
is inviting LifeTime researchers to join their Early Access Program to test their new single cell sequencing platform.
The Cologne-based biotech startup is dedicated to bringing single cell analyses to clinical applications. It has developed an innovative single cell RNA sequencing product portfolio including automated single cell sequencing library construction system, as well as reagents to address typical single cell sequencing pain points from tissue processing to library prep. For example, to address the bottleneck in clinical sample (biopsy, surgery tissue) storage and transportation, Singleron has developed an effective
tissue preservation solution
. It mimics physiological conditions so that fresh tissues can be stored at 4°C for up to 72 hours without damaging cell viability. This innovative solution makes it easier to plan for single cell experiments. It also makes it feasible to perform single cell sequencing of tissue samples in a central laboratory, especially helpful for running multi-center studies.
LifeTime in the news
The extraordinary fate of cells
, CNRS Carnets de science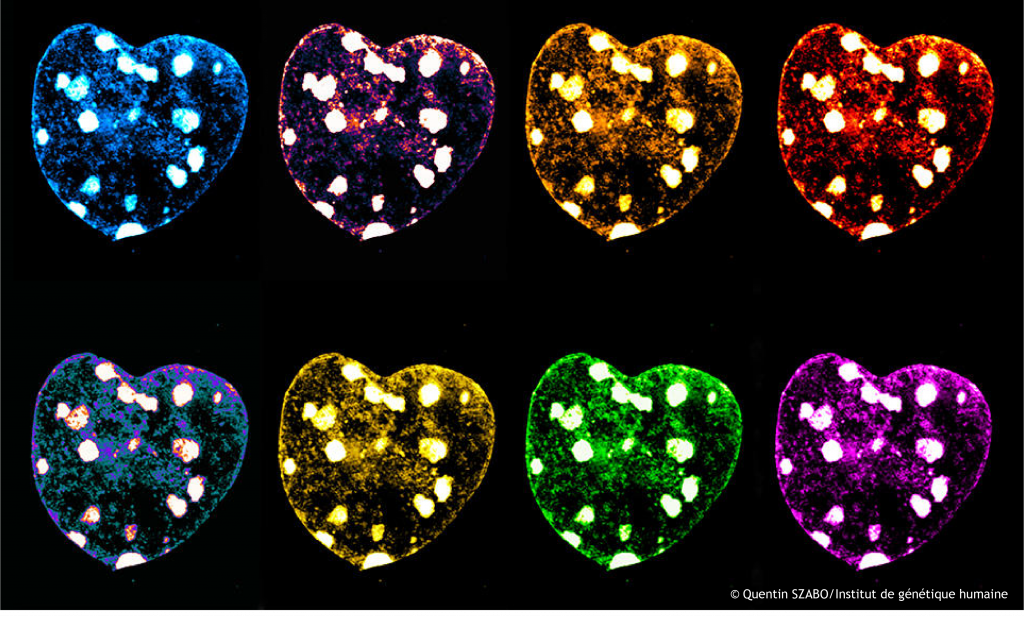 The CNRS has published a comprehensive article

about LifeTime

in its review Carnets de science

(also available in French). Read comments

from several LifeTimers working in France

and their hopes for a healthier future in this interesting write up.
Share your news
To feed the LifeTime communication platforms with
news
from and to our community, such as
collaboration opportunities
,
latest science and technology updates
,
research calls
,
prizes and awards
, a
feed with your latest publications
,
events
you might be organizing, or participating in as well as
job openings
and
training opportunities, we welcome your contribution.
Please contact the LifeTime
management team
with your message and relevant information/links. We will take care of the rest.
We are waiting for your updates and news including on:
Science
Industry
New initiatives and calls
Events
Job offers
Training opportunities
Follow us on Twitter @LifeTimeIni