LifeTime Conference 2.0 (virtual)
Abstract submission deadline this week!
Dear subscribers of the LifeTime Initiative newsletter,
Following up on a previous announcement, we are excited to present an almost complete schedule for the upcoming virtual LifeTime Conference 2.0 about cell-based interceptive medicine on June 16-17, 2021. There are still several short talk slots open for which you can submit an abstract (about 250 words) until this week. Further, you have the opportunity to apply for a poster presentation slot. This conference is FREE, but you need to register in advance.
Abstract Deadline: May 12
Registration Deadline: June 1
Please find below additional information about the outstanding and exceptional international speakers and industry panelists taking part in the conference. Feel free to distribute this mail in your institute and networks as well.
Moreover, this year's meeting will be conjoined with the annual Berlin Summer Meeting on June 18th, organized by the Berlin Institute for Molecular Systems Biology (BIMSB) at the Max Delbrück Center (MDC) – this year's topic: "Innovative RNA".
If you have any questions about the conference, feel free to reach out to Stan Gorski and Marco Uhrig anytime.
All the best and looking forward to seeing many of you online,
Stan Gorski and Marco Uhrig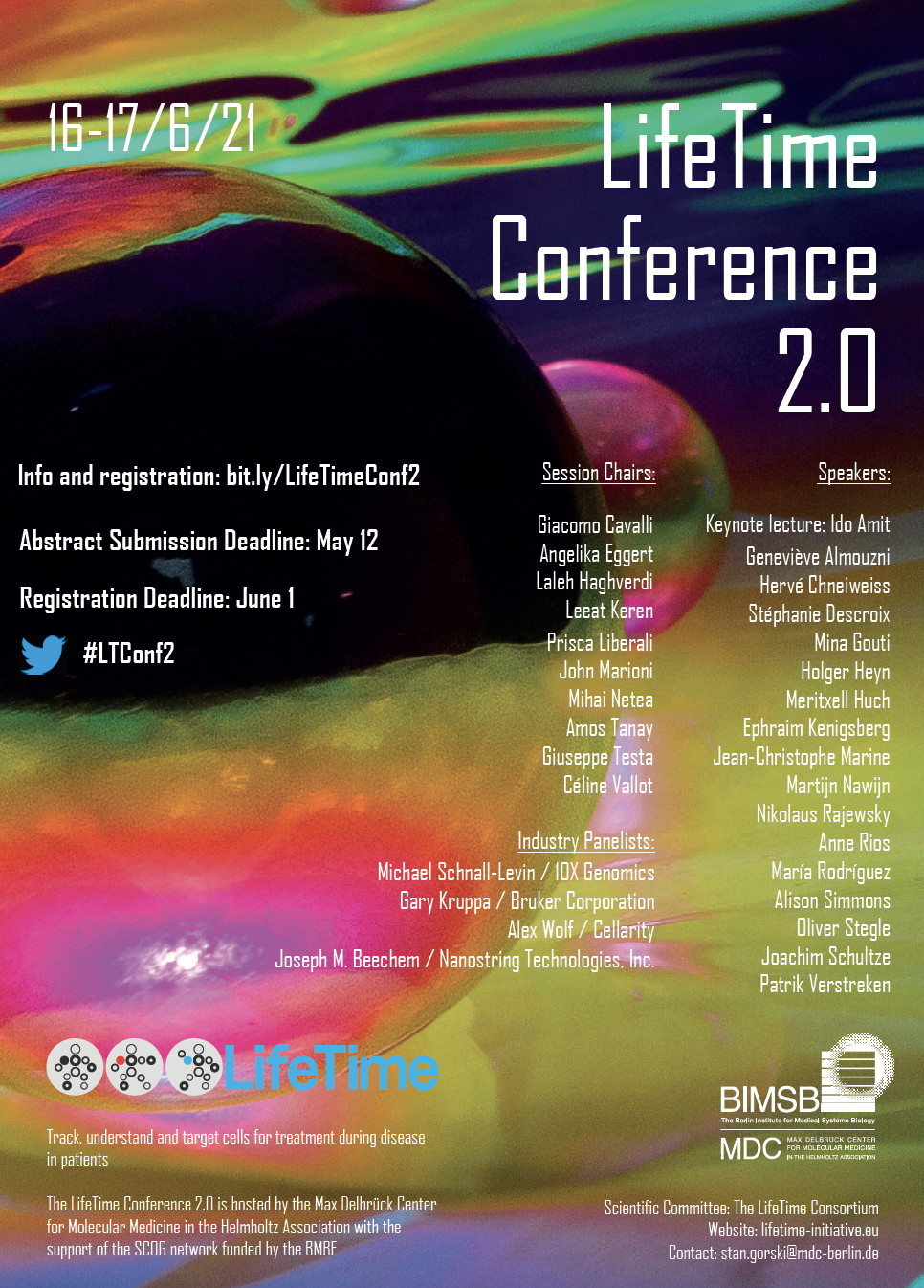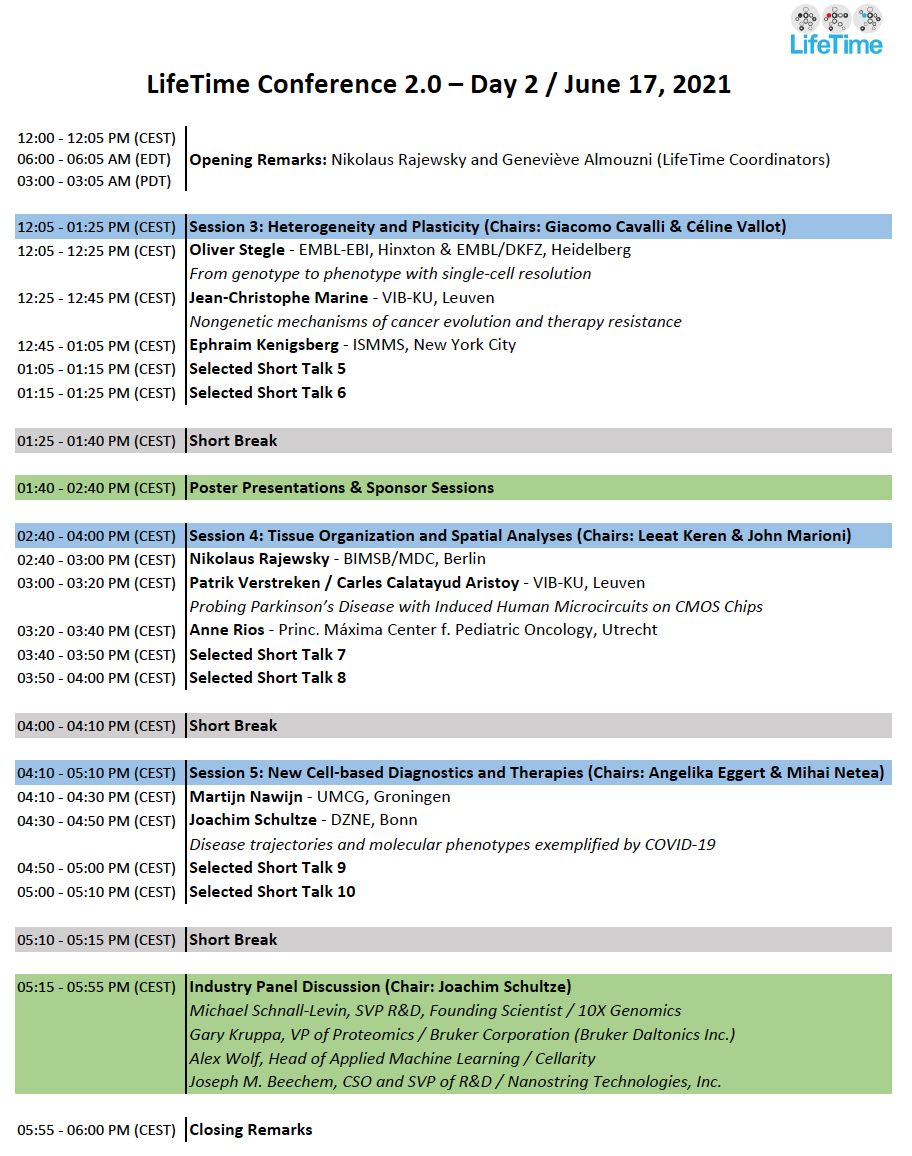 Follow us on Twitter (@LifeTimeIni, #LTConf2) and YouTube